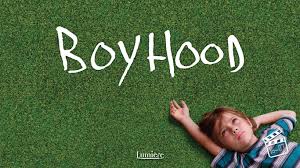 87th Academy Awards / Oscar Predictions: (I have a small amount of money wagered on these being the right picks!)
Best Picture: Boyhood
Best Actor: Eddie Redmayne (The Theory of Everything)
Best Actress: Julianne Moore (Still Alice)
Best Supporting Actor: JK Simmons (Whiplash)
Best Supporting Actress: Patricia Arquette (Boyhood)
Directing: Alejandro G. Iñárritu (Birdman)
Cinematography: Birdman or (The Unexpected Virtue of Ignorance)
Animated Feature Film: How to Train Your Dragon 2
Costume Design: The Grand Budapest Hotel
Documentary Feature: CitizenFour
Documentary Short: Crisis Hotline: Veterans Press 1
Film Editing: Boyhood
Foreign Language Film: Ida
Makeup: The Grand Budapest Hotel
Original Score: The Theory of Everything by Jóhann Jóhannsson (buy the score on Amazon)
Original Song: "Glory" from Selma (get the MP3 from Amazon)
Production Design: The Grand Budapest Hotel
Animated Short: Feast
Live Action Short: The Phone Call
Sound Editing: American Sniper
Sound Mixing: Whiplash
Visual Effects: Interstellar
Adapted Screenplay: Imitation Game
Original Screenplay: The Grand Budapest Hotel
Then just because I can, my Favorite Movies of 2014 (standouts, gems and surprises not necessarily in any order):
Selma The film that deserves to win Best Picture. Simply the best film of the year but I sadly could not make it my Oscar prediction.
Under the Skin The discomfort lingers on.
Boyhood I can't believe no one knew this was in the works.
The Grand Budapest Hotel Great Wes Anderson film.
The LEGO Movie How was this not nominated for Animated Feature?
Interstellar An awesome metaphysical film that touches on similar themes as Contact did.
The Lunchbox Review on PopMatters but this was a touching film.
Frank Review on PopMatters A gem.
The Raid 2 Some thoughts on PopMatters The plot may be a little confusing but there is even more action than the first here.
Captain America: Winter Soldier Although X-Men: Days of Future Past had all the characters I love and worked well and Guardians of the Galaxy was cool but a tad formulaic, Cap's adventure felt retro and cool. Just had to put one super-hero flick on this list.
Edge of Tomorrow An action film that earned some genuine laughs. Totally surprised by how good this was.
Most Disappointing (aka did not live up to the hype):
Snowpiercer So many possible train cars could have existed. There is some cool stuff but the ending is rather predictable.
Foxcatcher Great acting but not satisfying.
Strongly Disliked: (hated)
Lucky Them Review on PopMatters Ugh.