Josh Ritter is a wonderful musician, gifted song-writer and ever smiling guy. He recently played at Tarrytown Music Hall and I made a trip up from NYC to catch him do his acoustic set. Many live recordings of his shows are available over at the internet archive and if you like what you hear, buy any of his albums, either the latest full-length Beast in Its Tracks (which is recorded evidence that Ritter was once not-smiling) or So Runs the World Away, which has so many of his live staples on it. The first time I saw him was when he opened for The Swell Season at Radio City and I was instantly a fan.
Earlier this year I saw him perform at the Winter Hoot festival and got a chance to chat with him about his participation there and the influence Pete Seeger had on him. The snippets follow below.
"I was telling Ruthy the other day, when my wife and I moved up here from the City about a year and a half ago, the first thing that we saw were signs for this Winter Hoot. It seemed like this mysterious, cool thing. I heard of Mike & Ruthy all the time. It is a tight community of musicians up here. Especially with our generation moving up to the area, it's cool to have a thing that feels like a really great reminder of why we live here, or why we've chosen to live here. This is certainly far from where I grew up and far from my wife grew up, but it's great to have this place that reminds [us] people our age are doing cool, cool stuff.
In college, I sent a note to Pete Seeger, a record, he told me to find a place and dig in. I thought that was awesome. I'd never really done it. But now I'm here. I see people like Mike and Ruthy actually doing that.
[Seeger] was one of the first people that ever listened to me, besides my mom and dad. You throw a rock out in the water in the dark and you don't know where it lands but it makes a sound somewhere. You can imagine what that place is like. That's what it was like when he wrote me back. You can't always make a huge impact like that on one person's life but he did on mine. That was like a real special thing to me. I never looked for more than that."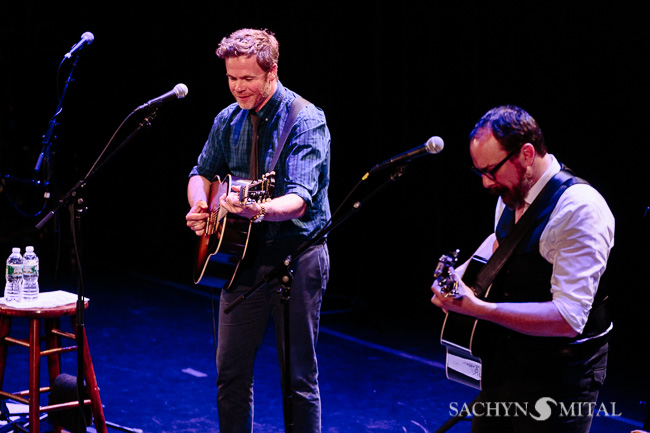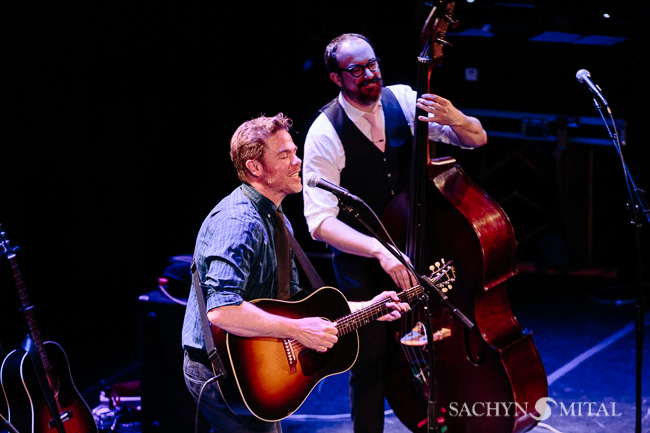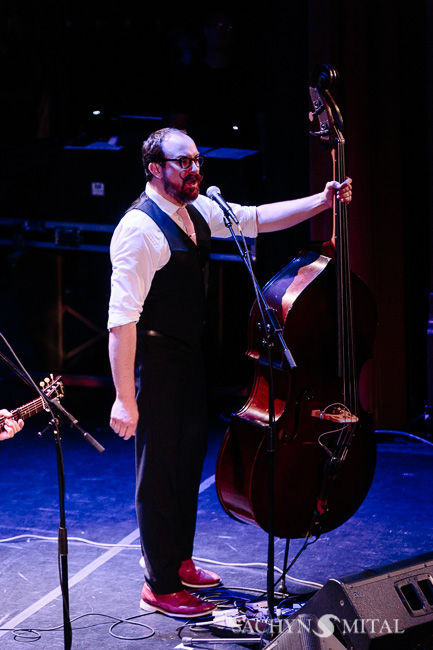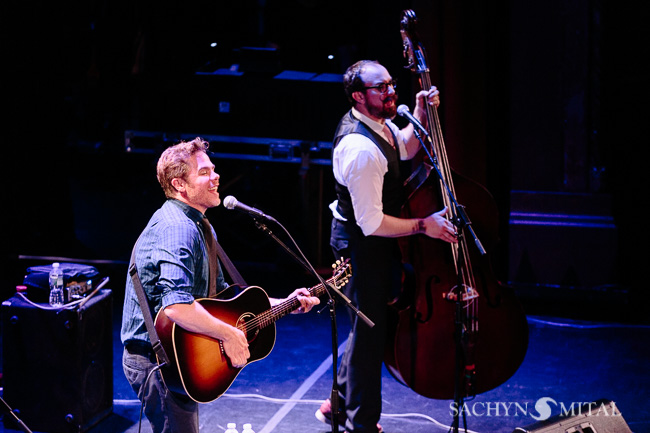 5/29/15 setlist:
Monster Ballads
A Certain Light
Bonfire
Young Moses
Good Man
Idaho
Easy Way
Devil
Get Down
Wolves
Big Enough Sky
Joy to You Baby
Man on a Horse
[encore break]
Harrisburg
Ground Don't Want Me
Girl in the War
Cumberland