At his second show at the Beacon Theatre on his Prisoner Tour, Ryan Adams mostly kept his trademark wit under lock and key, though he managed to throw out some quips to a heckler an hour into his set. Perhaps Adams did not want to step into the domain reserved for his opener Alex Edelman (a comedian). But more likely it was because he planned a set packed with 23 songs he needed to get through in two hours. As he has been on each night of the tour, Adams has performed a different new song (from his forthcoming Prisoner B-Sides release) and he gave this crowd "Are You Home?" The sold-out capacity audience was on their feet for the entirety of Adams' great show.
Source: Ryan Adams played two nights at Beacon Theatre (setlists & night 1 pics); tonight's IHeartRadio show streaming live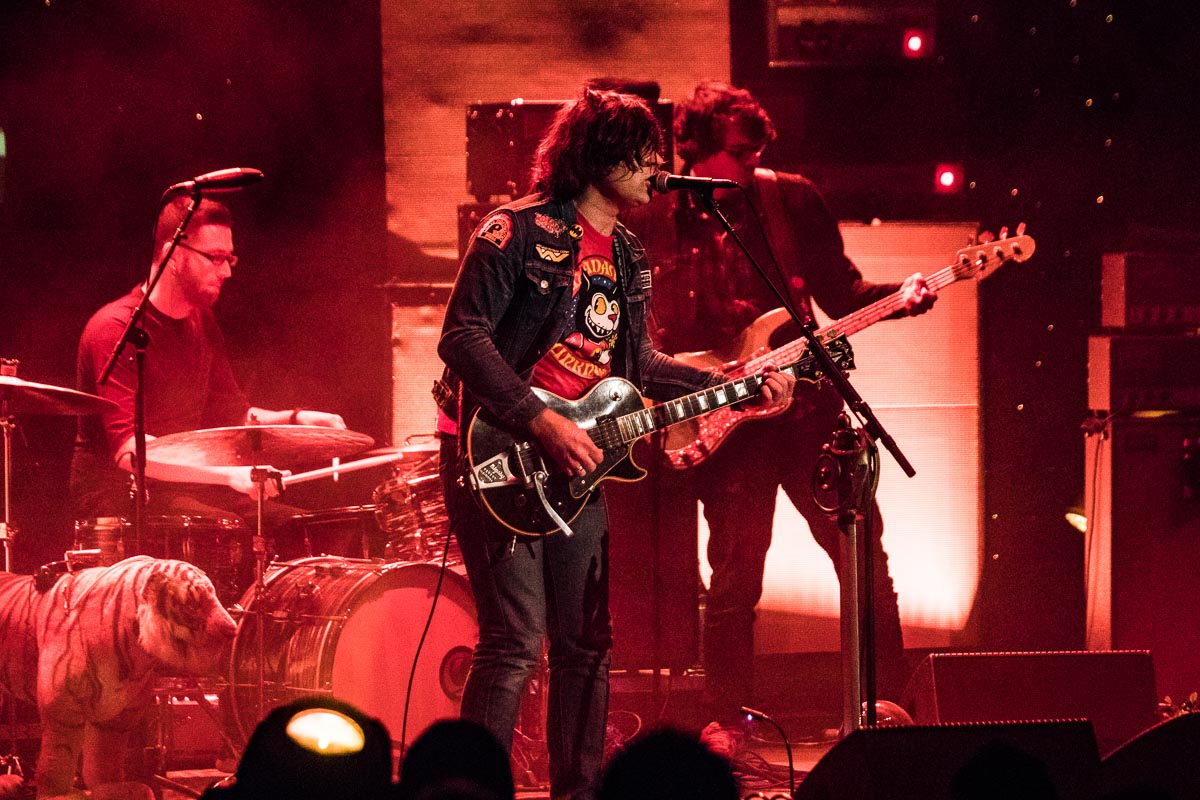 Super awesome bonus! Check out two not so great shots from Adams's iHeartRadio Theater show. It was a privilege to attend and I was likely invited as one of the purchasers of Adams's super deluxe Prisoner "End of the World" Edition box set (which I still haven't received but, hey it should be great!).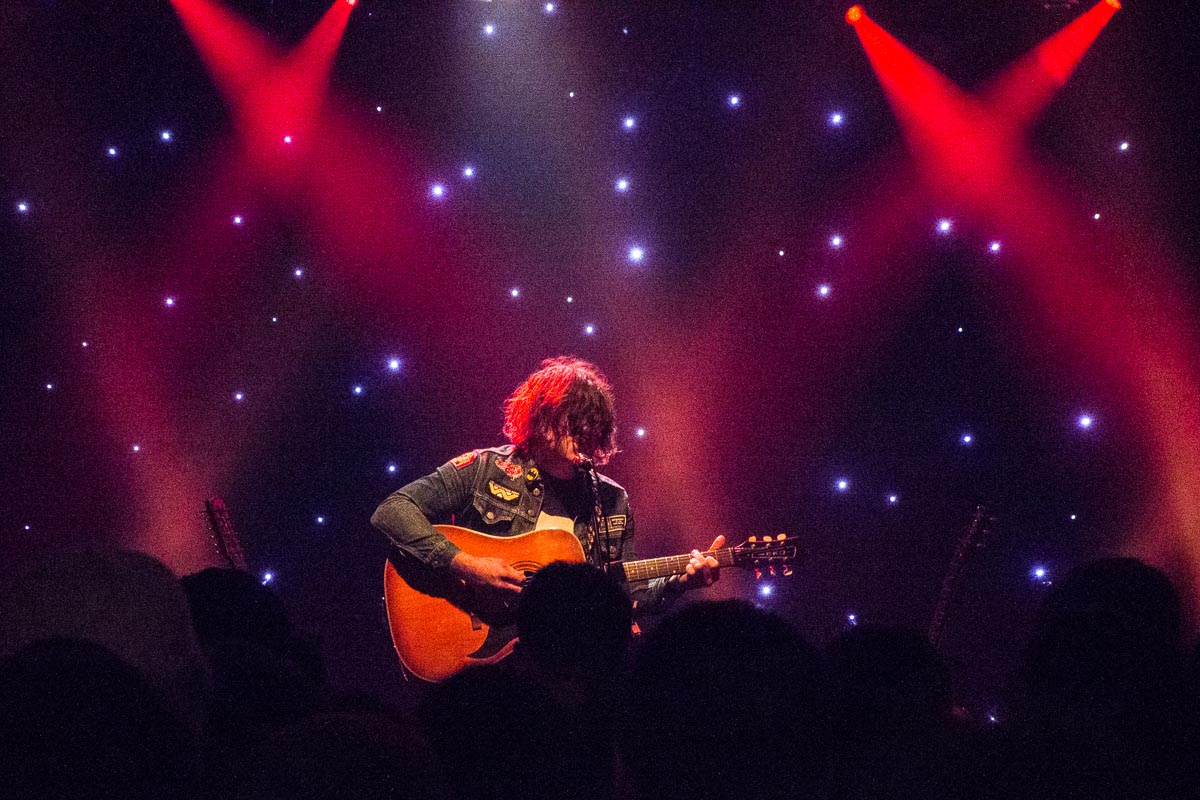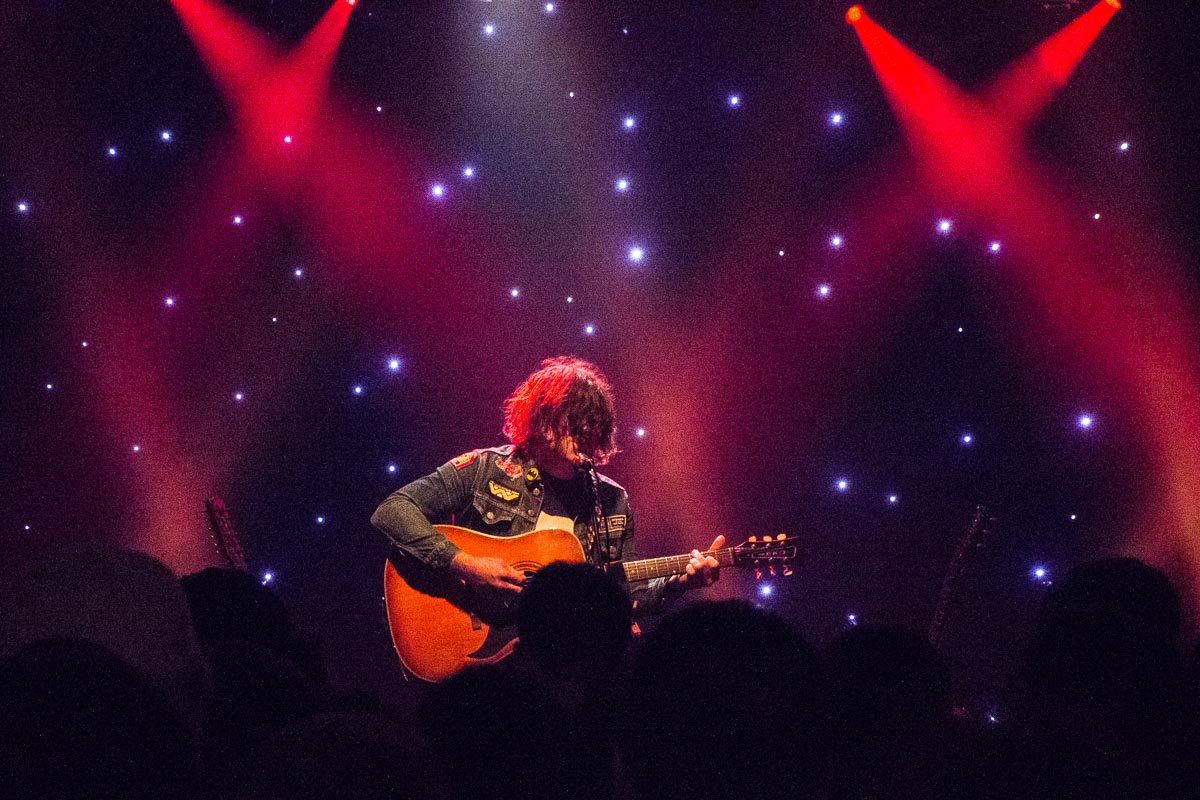 Beacon Theatre 5/3/2017 setlist:
Do You Still Love Me?
To Be Young (Is to Be Sad, Is to Be High)
Gimme Something Good
Two
Dirty Rain
Outbound Train
Everybody Knows
English Girls Approximately
Prisoner
Wonderwall
Doomsday
When the Stars Go Blue
Let It Ride
Are You Home?
My Winding Wheel
Sweet Illusions
Magnolia Mountain
To Be Without You
Kim
Cold Roses
Shakedown on 9th Street
New York, New York
Come Pick Me Up
iHeartRadio Theater 5/4/2017 setlist:
Do You Still Love Me?
Prisoner
Haunted House
Gimme Something Good
Everybody Knows
Invisible Riverside
To Be Without You
Doomsday
We Disappear
My Winding Wheel