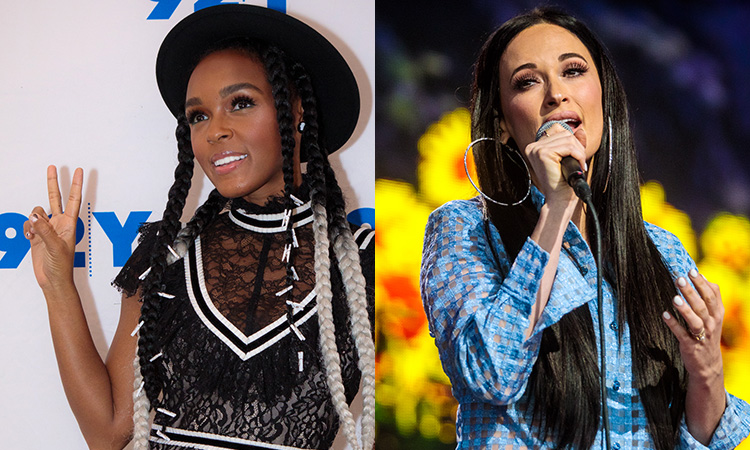 Even though I probably saw more shows in other years, 2018 felt like the biggest year yet for me photography wise. Here are some concert related stats:
I caught over 256 live performances from 224 unique bands on 134 days. (I often tally performances even if it was just a short set as part of a festival/tribute or if I had a photo-only / three-song opportunity and had to leave).
Of the bands I saw more than once, I saw Darlingside 5 times, Glen Hansard 4 times, Margo Price 4 times, Phoebe Bridgers 3 times, Janelle Monáe 3 times (one was a conversation) and St. Vincent 3 times (plus Thomas Bartlett 4 times if you include those 3 shows with St. Vincent).
I went to 54 different venues. The ones I frequented most were: Lincoln Center's David Rubenstein Atrium (13); The Town Hall (12); Brooklyn Steel (8); Gramercy Theatre (8) and Irving Plaza (7).
Many of those venues I visited often because I was fortunate to be one of the house photogs. Venues I worked with include the David Rubenstein Atrium, The Town Hall, (le) Poisson Rouge (for LPR X) and various spots for Live Nation NYC. I was also responsible for photographing PamNation's stage at the Pleasantville Music Festival. I got my first international photo pass for the Shame and Fontaines D.C. gig at the Tivoli in Dublin. I got published in at least two places I hadn't had images in, Vanity Fair and The New York Times.
One of the places I did have work at when defunct sadly. However the Village Voice is still organizing a "Pazz & Jop" poll (results have not yet been published). I submitted my vote earlier this week. My selections for favorite album and songs follow below.
Albums (Albums were ranked for the poll and are in general point order here but I couldn't decide if Monáe or Musgraves would have the top spot):
* Kacey Musgraves – Golden Hour
* Janelle Monáe – Dirty Computer
* Christine and the Queens – Chris
* Jon Hopkins – Singularity
* Jukebox the Ghost – Off to the Races
* Wild Pink – Yolk in the Fur
* Mitski – Be the Cowboy
* Idles – Joy as an Act of Resistance
* Ólafur Arnalds – re:member
* Khruangbin – Con Todo El Mundo
Songs (alphabetical):
* Ariana Grande – "Breathin'"
* Boygenius – "Me & My Dog"
* Childish Gambino – "This is America"
* Darlingside – "Singularity"
* Fontaines D.C. – "Boys in the Better Land"
* Hozier – "Nina Cried Power"
* Janelle Monáe – "Crazy Classic Life"
* Jon Hopkins – "Emerald Rush"
* Kendrick Lamar – "All the Stars"
* Kronos Quartet w/ Laurie Anderson – "The Water Rises"
<bonus>
* Leon Bridges – "Bad Bad News"
* Hatchie – "Sure"

There are a couple of other stand-outs below but I made a random, incomplete Spotify playlist throughout the year of songs that stood out (including most of the above).
Outside of music photography, this was the year I got approved to photograph the US Open. It was an unforgettable experience that I wrote about earlier and made a whole new gallery page for. I again worked with The Pink Room Burlesque for their main event the Miss Twin Peaks Pageant (an event I will be back for in 2019), The Museum of the Moving Image, the New York Peace Institute and the relaunched Gothamist!
I am probably forgetting something or someone (apologies!) but I can always revise this post. I'm off to my first show of 2019 tonight but I'll conclude with my top nine instagram posts of 2018. For reference, they are Radiohead at MSG, Sufjan Stevens from 2009 (bots liked this one), Willie Nelson, Billie Joe Armstrong (with The Longshot), Resistance Revival Chorus (a phone pic from seats at Carnegie Hall), Rafael Nadal, St. Vincent, Thom Yorke and Four Tet.