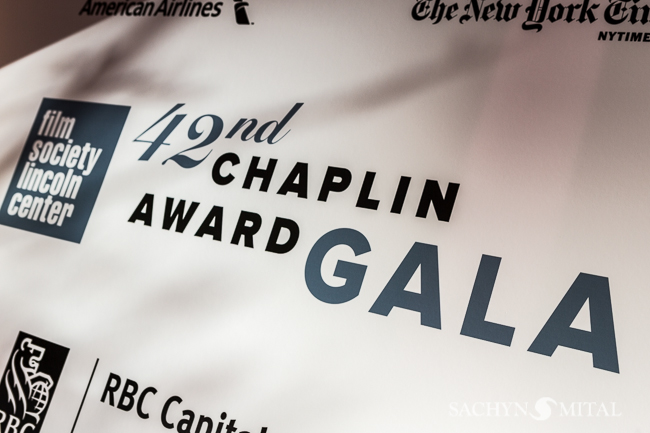 On Monday April 27th, the Film Society of Lincoln Center held their 42nd Chaplin Award Gala honoring screen legend Robert Redford. I was one of the secondary shooters (the first string included Godlis) and captured the evening beginning with some red carpet photos before going into Alice Tully Hall for the award presentation event. Rachel Del Giudice wrote for Lincoln Center,
"The award was presented to Redford by his The Way We Were co-star Barbra Streisand, who received the award in 2013. Other presenters included actors Jane Fonda, Elisabeth Moss, and John Turturro, Oscar-winning CITIZENFOUR director Laura Poitras, and All Is Lost director J.C. Chandor. The Chaplin Award Gala is the biggest fundraising event of the year for the Film Society and we're thrilled to report that we exceeded our fundraising goal. Thanks to everyone who helped make it such a huge success!"
You can check out photos from some of the other great photographers at the Lincoln Center page already linked to or on this Sundance Institute tumblr page. Then click more to see some of the favorite photos of Robert Redford that I grabbed.
Comments Off

on Chaplin Award Gala for Robert Redford Photos
May 7, 2015