At the end of August, I will likely end up missing Pearl Jam's first Boston show. And that's kind of unfortunate since I haven't seen them at all since 2016 (though I did see Eddie Vedder in Dublin last year).
But at least I have a pretty cool excuse. In between work and a couple of other photo gigs, I'm hitting up the first week of the US Open as a credentialed photographer. A kind of a pretty amazing turn of events led me to this opportunity. One that might I'll truly remember forever.
The US Tennis Association partnered with Abrams to release US Open: 50 Years of Championship Tennis, the official companion book for the tournament. So I asked internally if there was any chance I could be a house photographer at the Open — taking photos for myself, for social media and for who knows what else. It seemed like it was worth a shot, so we asked the USTA about it.
And they sent back an email with the link to the application. Though as I went through it, many of the boxes I had to click didn't give me a sense of good cheer…
Yet the end result was in my favor….
I've only been to one US Open (the 2008 men's final as pictured above with Roger Federer besting Andy Murray) and I've only been to the Australian Open once (that same year). But tennis is a fantastic sport and the players are tremendous athletes. I can't wait to take some photos.
I must take a moment to thank Canon in advance. Earlier this year, I signed up for the Platinum CPS tier on a whim. Little did I know how valuable it would be. I was able to get a 400mm lens for the Beck and Taylor Swift shows in July. But more importantly, I asked what I could possibly use for the US Open. Well it turns out they have a staffed booth with equipment on-site… and there's gonna be a 1DX Mark II and ginormous telephoto lens with my name on it. I've splurged for a monopod and picked up a couple of extra memory cards in anticipation…
But of course it wouldn't have been possible without this book (and the kind folks at the USTA and at Abrams)! So click the link below to purchase it.
US Open: 50 Years of Championship Tennis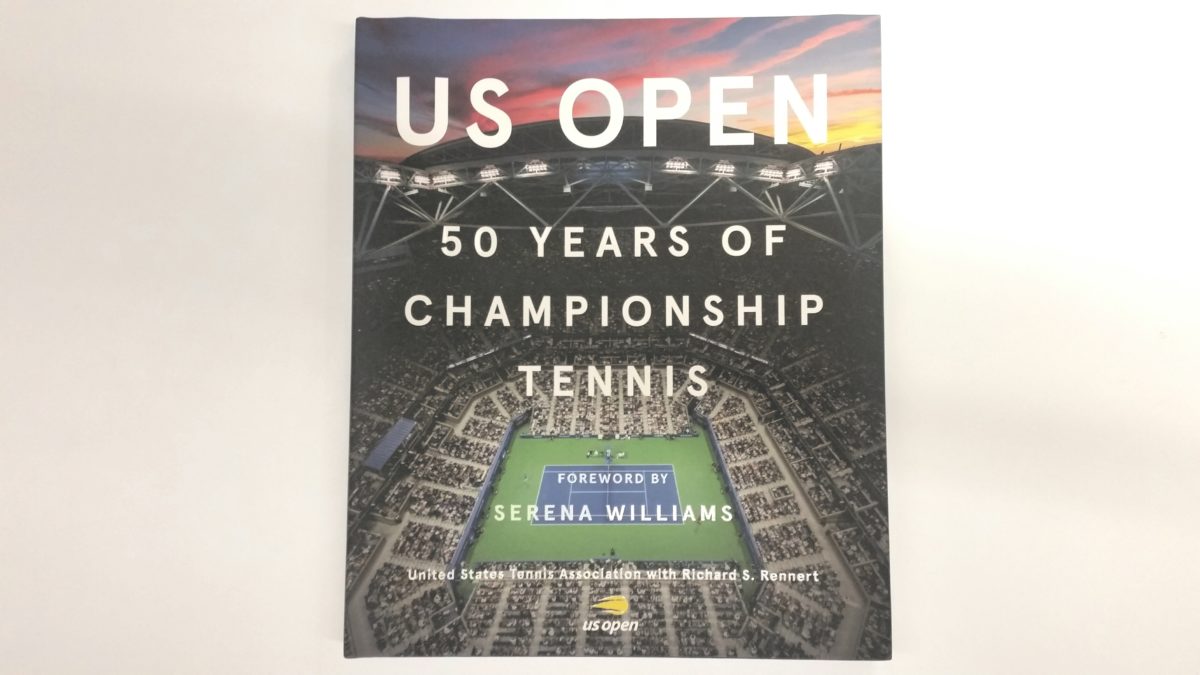 And here is the front of the book without the dust jacket so you can see how cool it is with the official blue coloring.
***
Stayed to the end? Well you've made it to the bonus zone! Here are some (select) 2008 Australia Open photos (taken with some point and shoot camera) just to prove I was there.