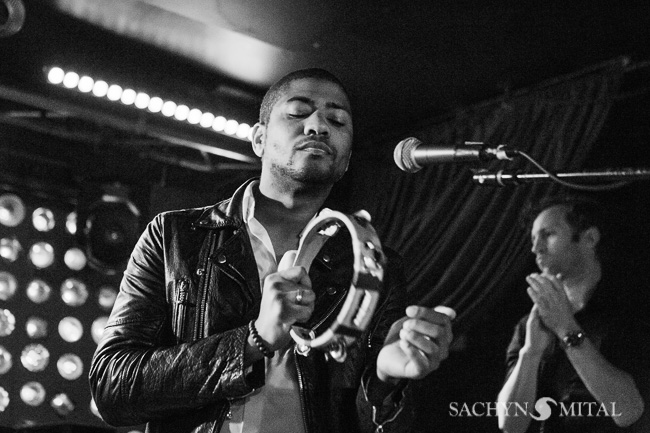 From their press release, "Algiers, whose unique blend of post-punk sonics and gospel bloodletting has been called "spiritual, political and confrontational" (Rolling Stone), are bringing their "truly incendiary" (The Quietus) live show to NYC on June 9th (Mercury Lounge) and 10th (Baby's All Right) to celebrate the release of their self-titled debut on Matador Records, out June 2nd." Though I haven't yet heard their album, I decided last minute to go and photograph their show at Baby's for use HERE! And they were a cool band to catch as lead singer Frank James Fischer really gives it his all.
Hilary Hughes over on Village Voice recently spoke with the band and she gives them a more apt description. "Algiers is a Southern Gothic tornado charged by the swirling winds of punk, electronic, metal, gospel, and blues. They leave nary a stone unturned on the sociopolitical front as far as their lyrics go, and they pair these thought-provoking lines with a sound that's devastatingly current — and appropriately overwhelming." (I had half expected Fischer to physically tear apart Baby's.)
Check out photos from the June 10th, 2015 performance from Algiers music at Baby's All Right after the jump. If you are interested in using any of these for your site, please contact me (see the about me tab on the left).